Wild Boar Figure pipe Handmade Block Meerschaum-NEW Custom Made CASE#419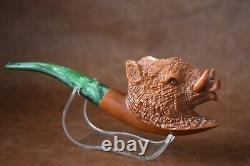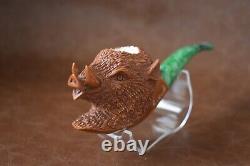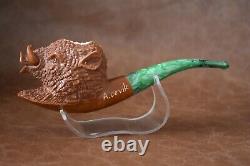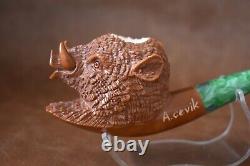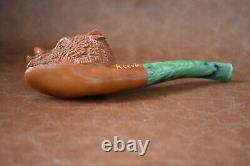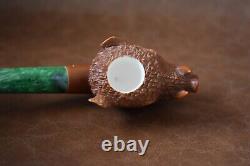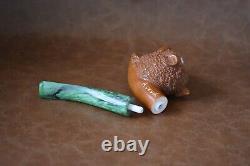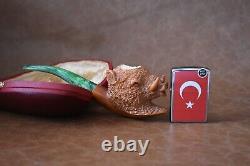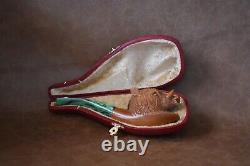 This listing offers a medium size bowl eagle pipe by Adnan. HAND CARVED PIPE FROM BLOCK MEERSCHAUM.
Carved and cased in Turkey. IT IS BRAND NEW PIPE UNUSED UNSMOKED. 1.7 inch bowl depth. Natural color finish using beeswax. Medium bowl pipe for 30 to 30 minute smoke. 2.2 oz / 62 grams. It comes in a fitted case.