Musketeer D'artagnan Block Meerschaum Pipe With Case, Unique Meerschaum Pipes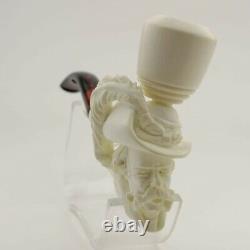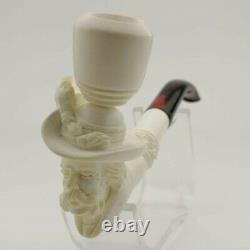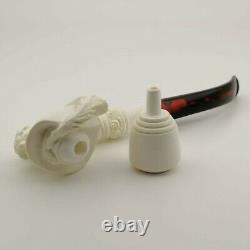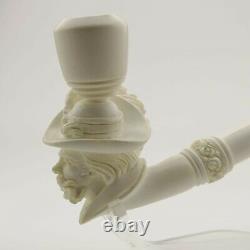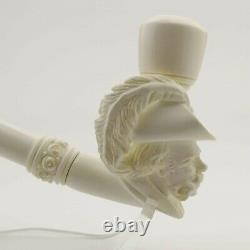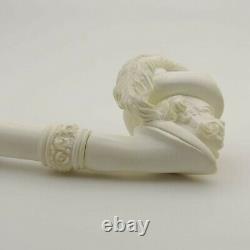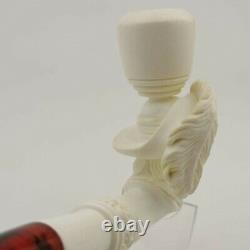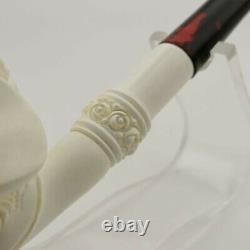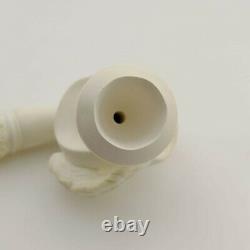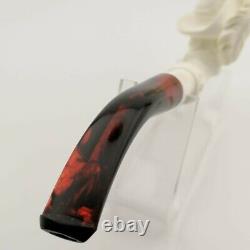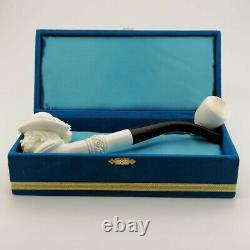 Meerschaum Pipe with Case on the last photo. When you remove its removable tobacco bowl, you could use this pipe as cigarette holder too. Best quality block meerschaum, unique design and first class hand carving. Length:6.69 inch (17cm), Height:2.95 inch (7.5cm). Meerschaum is a very unique mineral, a kind of hard white clay.
Meerschaum is a hydrous magnesium silicate; its technical name is sepiolite. It is found in veins or naturally occurring in the small city of Anatolia.
The meerschaum itself is a natural filter that absorbs the nicotine. Due to its unique character, you will have a cool and soft smoking experience. Meerschaum never burns, it means you don't need pre-smoking for good quality smoking pleasures, and you will get it even at the first smoking. How do you color your new meerschaum Pipe? Because of its porous nature, Solid Block Meerschaum's most fantastic characteristic is its gradual process of changing colors from white to a deep or golden brown.
Since each stone is unique, each pipe will color at vaious speeds and shades, the coloring differs according to your smoking habits, the different types of tobacco you use and amount of time you smoke your pipe.