Large Calabash Mahogany Pipe Smooth Block Meerschaum Bowl Silver Spigot #19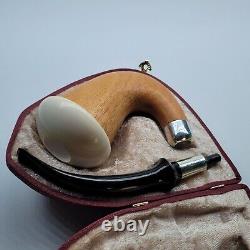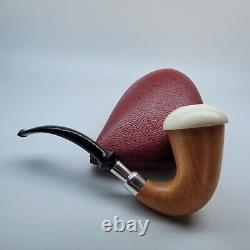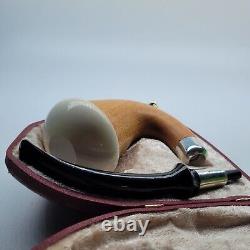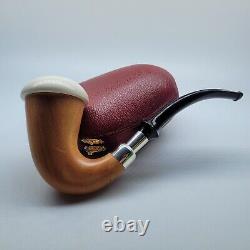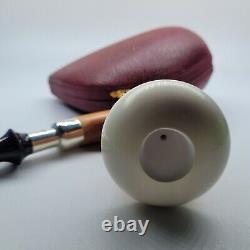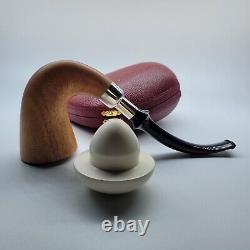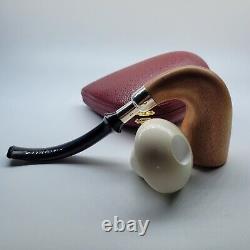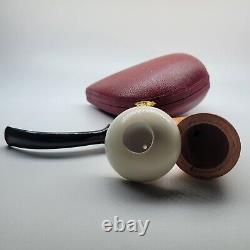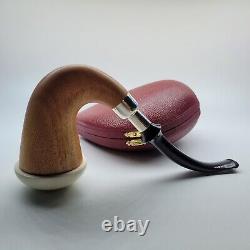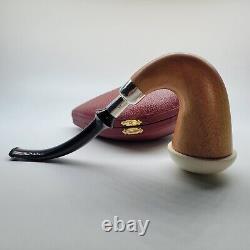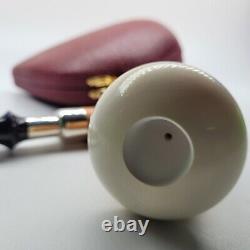 Calabash mahogany offers an excellent smoking experience by its premium block meerschaum bowl insert on top of the mahogany wood. As you probably know, mahogany came into prominence since the gourds becomes less in the nature.
Although it is a little bit heavier than the gourds, mahogany calabash pipe provides almost same smoking quality as its competitor gourd does. We only carve from the highest grade block meerschaum for our bowls to our calabash pipes.
Because our highest grade block meerschaum helps tobacco burn in lower temperatures and it is very light in weight, much better resistance to the excessive heat, good coloring behavior (pressed meerschaum never colors). To get a cool and dry smoke calabash pipe is the best option. As for why a calabash pipe is so good in smoking, main thing is that it has a big chamber right under the bowl which is the most important part to get the smoke cool and dry. The smoke even then gets cooler and drier while traveling all the way through the long stem.
The result; cool, dry and pure taste of your blend! 925 TURKISH STERLING SILVER SPIGOT.
Length : 1.75 cm / 6.89 inches. Height : 9.60 cm / 3.78 inches. Width : 5.50 cm / 2.17 inches. Bowl Diameter :2.00 cm / 0.79 inches. Bowl Depth : 3.20 cm / 1.26 inches. MADE FROM 100% HIGH GRADE BLOCK MEERSCHAUM STONE. Every customer is important to us.